Aeron remastered
Aeron with ocean-bound plastic is available now in Onyx. Coming soon, Aeron with ocean-bound plastic in Mineral, Carbon and Graphite
Specifications
Work Chair New Aeron B Size
Medium Chair Size (B)
Standard-Height Range
Adjustable Posture Fit SL Support
Tilt Limiter with Seat Angle Adjustment
Fully Adjustable Arms
Graphite Frame Finish
Polished Aluminum Chassis Finish and Graphite Chassis Finish
Polished Aluminum Base Finish and Graphite base Finish
Graphite 8Z Pellicle Suspension Material (Seat and Back)
Black Leather Armpad Finish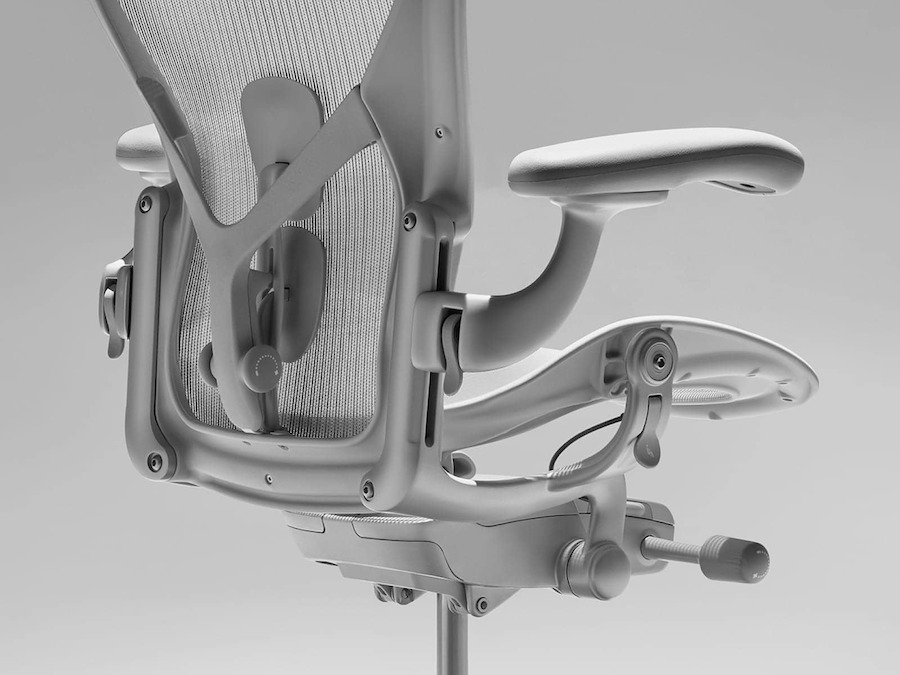 Where comfort meets support
The Aeron Chair is the benchmark for ergonomic seating since its debut in 1994. Since then, Herman Miller has learned a lot about how to best support people – and their postures. Aeron offers smarter weight distribution through 8Z Pellicle, adjustable PostureFit SL for total spinal support, and balanced recline and natural movement thanks to Harmonic 2 Tilt.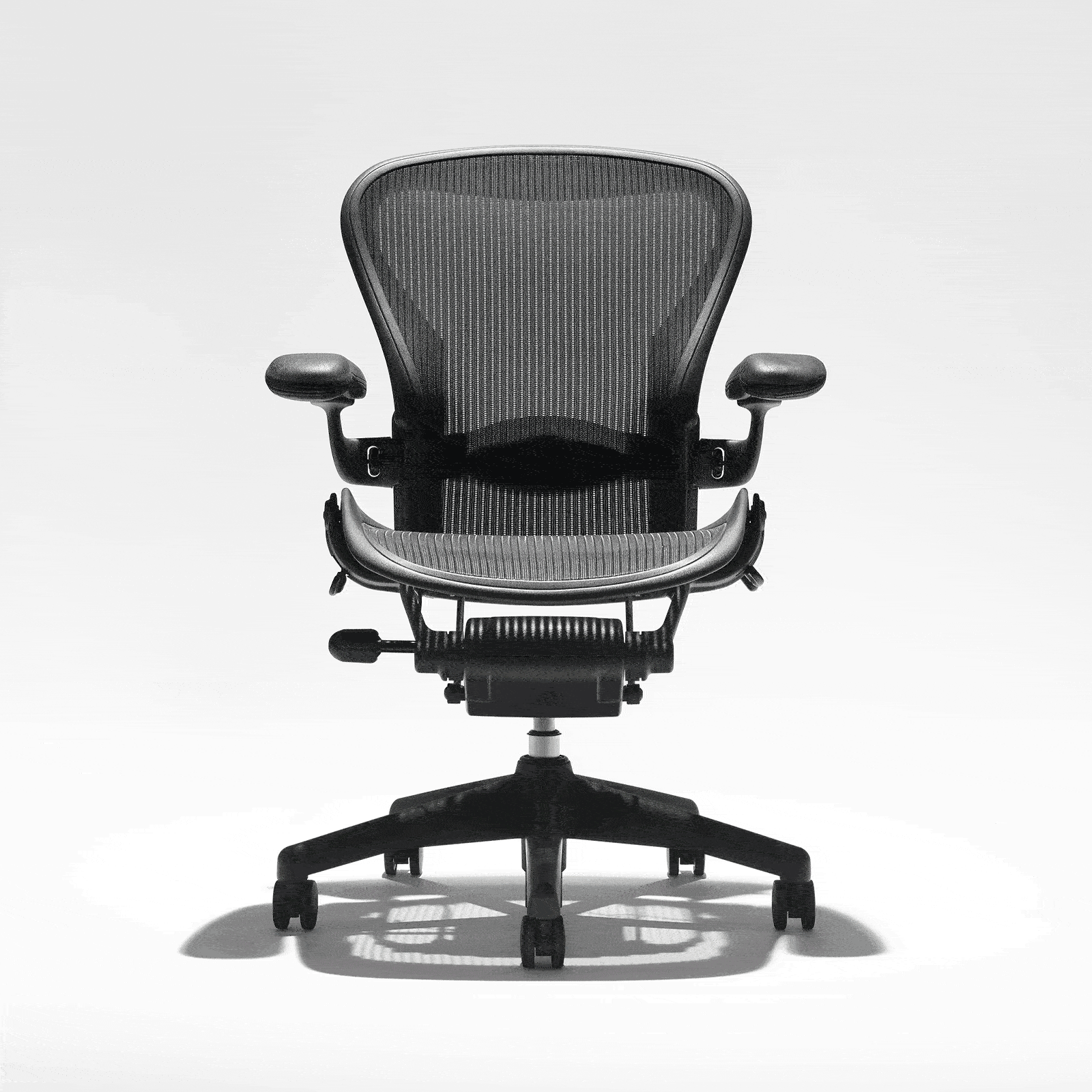 Sustainable from the start
Aeron's legacy of sustainability and innovation continues since its introduction nearly 30 years ago. It proved pioneering in both ergonomics and material innovation, without relying on the standard use of foam, fabric or leather found in most office chairs at the time. It's also our first product to receive the industry-leading Cradle to Cradle V3 Silver Level certification. Aeron is composed of more than 50% recycled material – and now, we've added ocean-bound plastic, diverting more than 150 metric tons of plastic from the ecosystem every year.* *based on annual sales forecast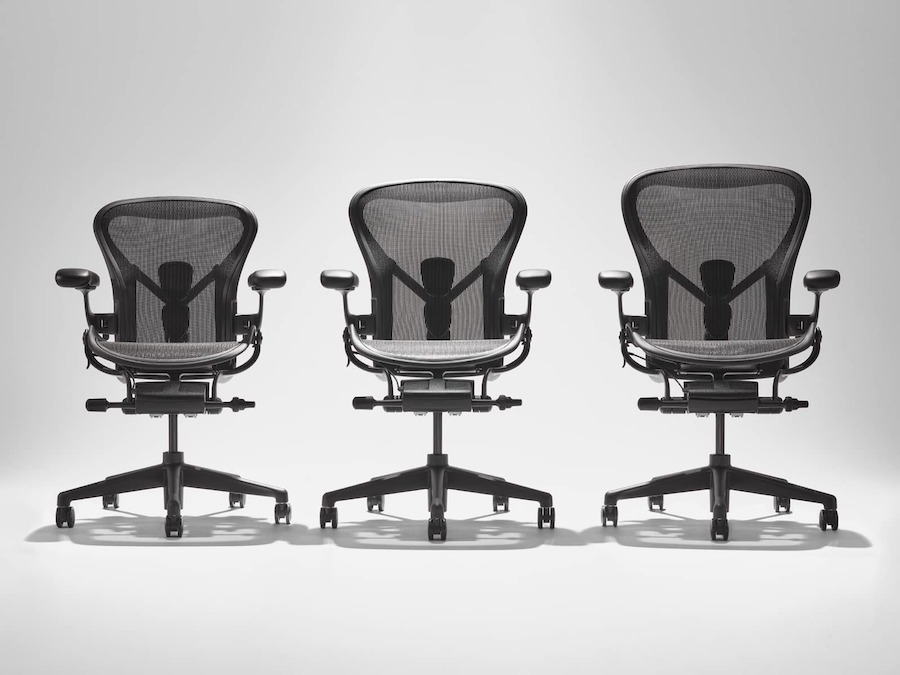 A more inclusive chair
Aeron's three sizes – A, B and C – were precisely designed to welcome a wide range of body types. Most ergonomic chairs accommodate people in the fifth to 95th percentile, but we believe an even broader range of individuals deserve a chair that fits them: everything from the backrest height, to the seat width, to the tilt mechanism, all the way down to the size of the base. There's an Aeron suited to nearly everyone, from the first to the 99th percentile.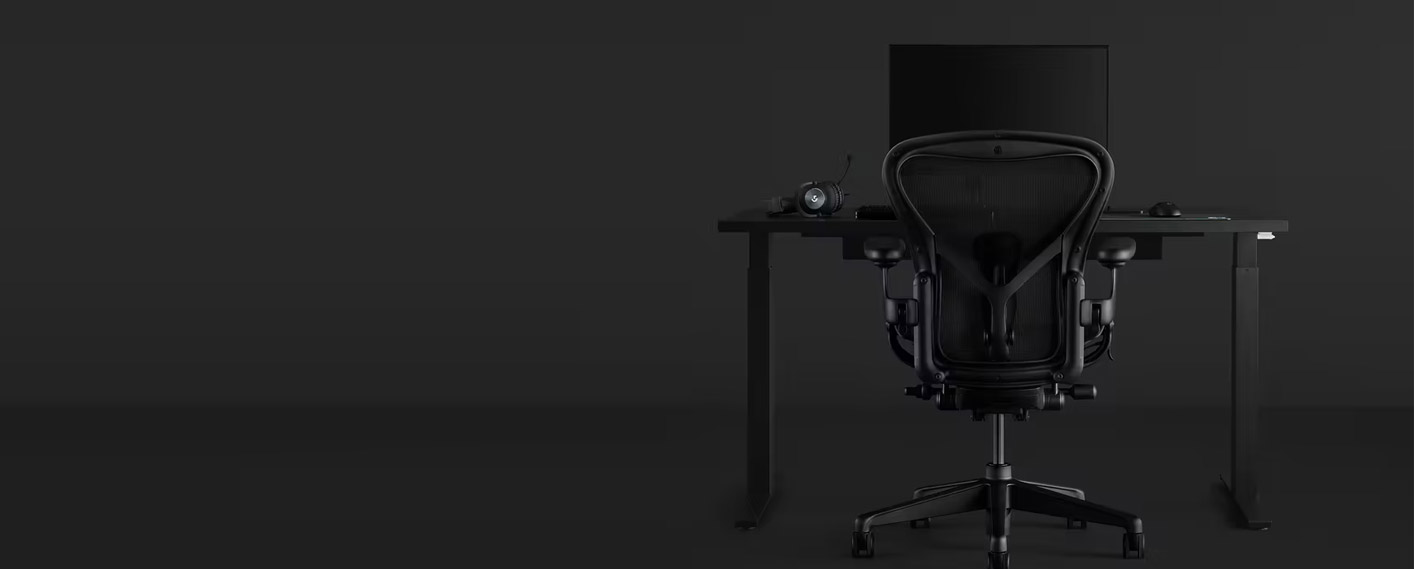 Making the best, better for Earth
Exact same chair, just a little more sustainable.
We updated the Aeron Chair, adding ocean-bound plastic to
the body – all without compromising what makes it the
best work chair on Earth.
Play Video